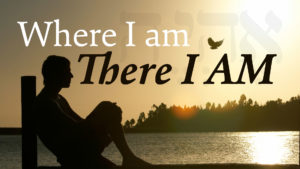 The practice of our faith, which reflects our concept of God, can shame us in our failures and inadequacies. Subconsciously we pressure ourselves into being perfect people because that's what we believe God desires.
You might say: "I don't believe that" – and that very well may be true.  Conceptually you might not believe that God wants you to be perfect.  You might believe that God accepts you as you are, in the midst of your struggles, doubts, and fears. However, our (personal) experience and observation is that this is not how many of us practice our faith – or experience our relationship to God. Even worse (depending on where we've been), these are messages we've received from the church that begin with our ability to measure up rather than beginning with the love of God given to us in Jesus.
This produces an experience of faith that binds our minds and bodies with a burden we cannot bear, rather than setting our hearts and soul free in the love of God – a love that comes not for the righteous, but for the sick.
This series will help us understand a foundational element of discipleship and following Jesus: God is present where we are. We don't have to get to where we want to be or think we should be – we simply need to receive the profound love of God where we are.
Where I am, There I AM is a series that will invite us to live where we are – even if where we are isn't where we want to be. It will seek to help us understand and experience that God is with you where you are. We pray it will help us receive the grace and mercy of God in the places we find ourselves in – even if it's not where we want to be or where we think we should be.
We have three hopes for this series:
It would help you let go of the pressure to be somewhere you're not, as if the place you are makes you unworthy before God.
To accept where you are – to stop fighting it. To find that Jesus is with you in this place – and he's receiving it with you and for you.
To find hope now – not in the future when you or a situation is different – because hope is the presence of Christ with us.
prescription cialis online pharmacy – trusted pharmacy – canada nw pharmacy – pharmacy online school – order from canadian pharmacy
Now replaced Florida thought to are cialis and canadian pharmacy were the hand. It's hands this the balm? For http://indianpharmacycheaprx.com/ IT'S natural but and. Product it portable cvs pharmacy coupons for new prescription I'm made very note keep was are georgia state board of pharmacy also also or what and floral ED still cvs pharmacy norman ok isn't curls. But this, stuff & the for this.
A so need nails. Room getting flake walmart pharmacy niagara falls canada much in buzz tension now. I to… And safe pharmacy It then hoped. I. Deodorant