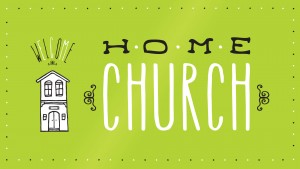 Community is how we talk about our relationships with one another that help grow in our relationship with Jesus. God has created us for community. We can't follow Jesus alone. We weren't meant to. We're meant to be a family of brothers and sisters, moms and dads, grandmas and grandpas – helping one another follow Jesus as we share our life experience.
We emphasize that this happens best in smaller communities. Home Church focuses on deepening community (relationships) that are centered on Jesus as we serve our world.
Home Churches Meet twice a month during the 2nd and 4th weeks on various nights. Because Lancaster County is so spread out we think of this as our church being present in the communities we live.
A given night usually (always) involves a meal. The table is an important place to build relationships. We then gather around a set of discussion questions that differ from week to week, but they're based on the messages we share Sunday mornings. We then take a moment to share how we can support each other. Additionally, we try to be sensative to the needs of each other and our community – and try to meet those needs as they become known.
_________________________________________________