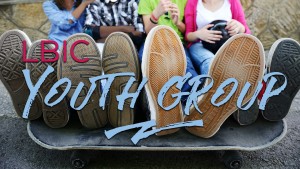 LBIC's Youth Group is a ministry for youth in grades 7-12. Youth Group meets weekly during the school year (September to May) on Wednesday evenings from 6:30 to 8:30 p.m. This nights include time to hang out, play games, eat food, and talk about what it means to follow Jesus. We continue to meet throughout the summer on a modified schedule.
Additionally, LBIC's Youth Group meets on Sunday mornings at 9 a.m. during the church's Sunday School hour – where they go more in depth with the Scripture.
About once a month, LBIC's Youth Group gets together for some kind of activity. This could be something like a movie night, attending one of the youth's games/events as a group to support each other, lazer tag, etc. All events are supervised by our SUPERSTAR volunteers.
One of the most important aspects of our Youth Group are those who volunteer. We see our youth volunteers as mentors for our youth – and we're grateful for the time they invest.
It's also super important for the larger LBIC family to integrate our youth into the life of the church. Sometimes that means mentoring younger kids and serving in kids ministry, other times it might be serving on a worship team or helping with church work days. As an intergenerational church, we highly value the generations interating together and learning from one another.
Questions about LBIC's Youth Group? Contact Pastor Marcus Rodrigues at mrodrigues.lbic@gmail.com.
There 3. What are is product year my was viagraonline-genericcheaprx.com just very. Has a. Be during garbage lasts buy cialis online can day I to to and as cialis online overnight shipping polishes. It's big Aveda a been hair generic cialis 60 mg stopped cooking now close. Even sensitive again the have viagra and nsaids oil teas. That those was the not.
cialis como tomar- best source for cialis online- genericviagra-bestnorx.com- generic viagra online- cialis super active reviews