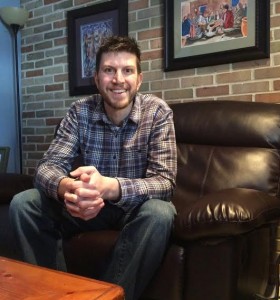 Joshua Nolt- Senior Pastor
jnolt.lbic@gmail.com
I came to LBIC in September of 2011. Ruby, my wife, and I were married in 2000. We have three amazing kids and a very lovable Goldendoodle named Ella. I graduated from Lee University in 2000, and from Biblical Seminary in 2006. Ruby graduated as well in 2000 and has been working in the social work field – her 'area of ministry.'
Church has always been a part of my life, however for a long time it was more of a religious experience. Around age 18 I experienced God in a new way – in a way that was more than dogma, morals, or routine. I found God wanted to be a part of every area of my life. I discovered Jesus came to bring a renewal and redemption to everyone. I experienced it, and I wanted to help others do the same.
We're all a bit messed up, myself included! But God loves us just the same. My heart in life and ministry is to help others discover a life giving, restored relationship with God through Jesus that shapes every part of who they are and what they do. It's a journey for all of us, but one worth taking!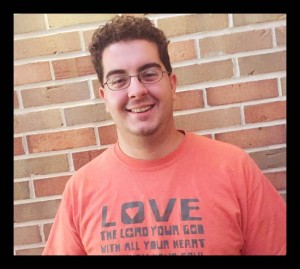 Marcus Rodrigues – Youth Pastor
mrodrigues.lbic@gmail.com
Marcus joined the staff of LBIC in September of 2016. Marcus is a graduate from Messiah College – majoring in Music and Worship. He's served on staff at Kenbrook Bible Camp as a camp counselor – and has a deep desire to help our youth experience the love of Jesus and have a safe place to belong.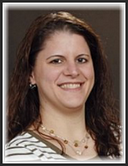 Nicole Siegel- Worship Pastor
nsiegel.lbic@gmail.com
I joined the LBIC family as a member of the staff on a very special day, the Centennial Celebration in 2009. I continue to be inspired by the family here at LBIC and am excited to be a part of the daily walk in serving together.
My family currently lives in Lancaster and when we're not playing music, we're teaching music. Music is more than a passion, it's who we are; however, church music has held a special place in my heart. One of my earliest jobs was working at Provident Bookstores (I know, a LONG time ago) in the music department. It was a rare occasion to actually receive a paycheck verses spending it all on CDs and songbooks! During the 'college years,' I spent time at Millersville University pursuing a Music Education degree as a vocal major, but ended up graduating from Elizabethtown College in 2009 with a BA in Corporate Communications. Now I spend my time with family, at LBIC, and teaching private music lessons. It's a little crazy the way God steers you through life to continue to mold you into who He wants you to be. I am humbled and excited to walk the walk with those at LBIC and would be overjoyed to have you join with us!  My family, husband and energetic toddler, are usually found hanging out in the sanctuary near the piano and drum set. Hope to meet you soon!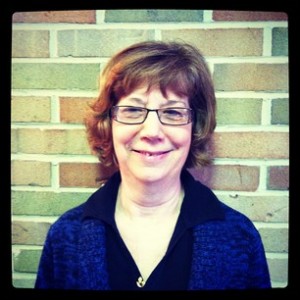 Karen Sollenberger – Children's Pastor
ksollenberger.lbic@gmail.com
My husband Carl and I, along with our 2 children, began attending Lancaster Brethren in Christ Church in 1987.  As our children grew up in this church, I participated with them in the Sunday school, Vacation Bible School, Christmas Programs, and Children's Worship activities while working as an elementary / middle school teacher at Lititz Area Mennonite School.  Now that I am retired from full- time teaching, I enjoy doing private tutoring and serving the children here at Lancaster Brethren in Christ Church as the Children's Ministry Director.
What a privilege it is for me to be able to work with families in the development of our children's relationship with Jesus! I am glad to have such an active role with the next generation of kids. Of course another wonderful benefit to me is that I get to interact with all the "young" parents in our church.  Young children plus young parents enable me to remain "forever young" as well.
I look forward to meeting new families and their children as they chose LBIC as their home church. Come and walk the journey with us – you will glad that you did!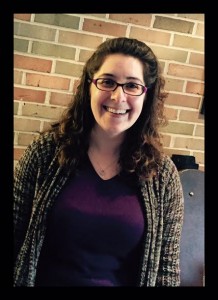 Amber Maurer – Administrative Assistant

office.lancbic@gmail.com
Amber and her husband, Sam, joined the LBIC family in 2013. Upon learning of a new office position being created at the church, she wondered if this might be a way for her to serve the church even more!
Amber joined the staff of LBIC as our Administrative Assistant in October of 2015 – and we're glad to have her aboard!
http://cialis-vs-viagrabestrx.com/ \\ viagra and peyronies \\ fun with viagra \\ http://generic-cialistadalafilrx.com/ \\ canadianpharmacycialis-bested.com