We are always looking for ways to serve our community in meaningful ways. Currently there area  few ways we seek to do this…
LBIC's Food Pantry
LBIC is an official distribution center for the Central Pennsylvania Food Bank. Specifically we  serve 1) People meeting income requirements set by the State of PA in the 17601 Zip Code and 2) Members of our church families (we partner with Iglesia Casa de Bendicion that meets here each Sunday, too!).
If you think you may qualify to receive food from the food bank, please contact our office at 717.569.5011 and we'll arrange for you to fill out the paperwork and make you aware of our distribution times that are onFriday evenings.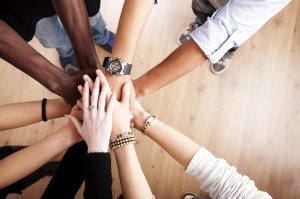 Home Churches
An integral part of Home Churches is serving our community together. Some have helped clean out neighbor's back yards and others have distributed food. Each Home Church is different, but all seek to be intentional about serving our community. If you haven't learned about Home Churches yet, click here.