THIS WEEK:   December 20, 2015
EACH SUNDAY –
9:00 am – Sunday School classes for all kids –
Nursery through grade 6 & Youth in Middle and Sr. High too.
There are classes for adults too.  Five classes range from Bible Studies to book studies and one on Being Brethren in Christ.
10:30 am – Worship –  
COMING UP
FOOD PANTRY OPEN –  Friday, December 18  from 4;30 pm  to  6:30 pm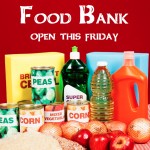 Christmas Eve Service –
6 pm music prelude, 6:30 music and carols, meditation and candle lighting.
ONGOING:
Community Volleyball – 
Tuesday, 7 pm 
Home Churches:  Regionally organized and always open to anyone interested.
Tuesday Morning Women's Bible Study – 9:00 am
Thursday Morning Men's Gospel Reflection – 6:30 am
For more information on these ongoing groups, click here